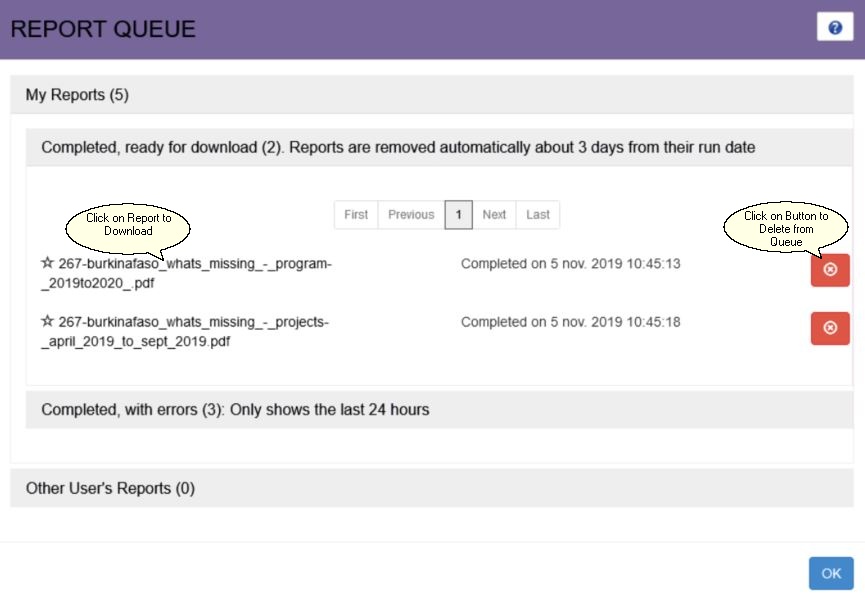 Use this form to manage the reports in the Report Queue. From this form you can:
•See how many reports are in the queue, waiting to be run.
•See the reports that have been run/completed and are ready for you to download.
•Download the report(s).
•See if there are errors with the reports.
•Delete old reports.
To view or print a report:
•Wait for the report to complete and show up in the Completed section.
•Click on the completed report to download the report. The report will be downloaded to the download folder as used by your browser.
•Find the download folder and open the file. This procedure depends on your browser. For example, Chrome downloads the file directly to your Downloads folder. Firefox gives you the option to open the file or to save it.