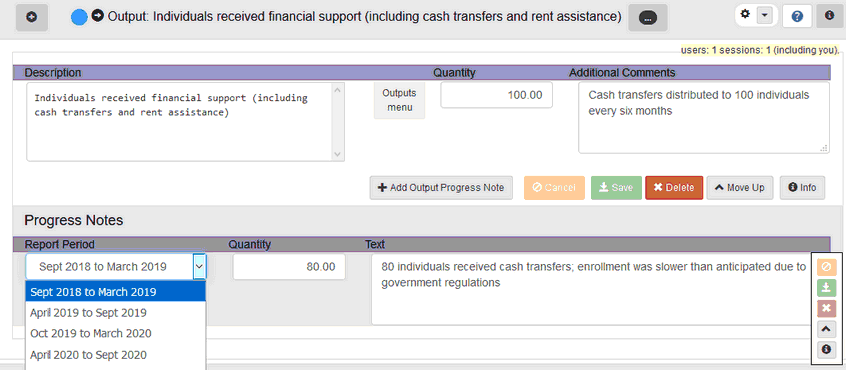 Each Output has one Progress Note line added already; start by using this line. To add more Progress notes, select the correct Output and click Add Output Progress Note. The new Progress Note will be added below the Output.
Select report period from the drop down menu, enter the progress note text and quantity. If no outputs were achieved for a particular reporting period, enter 0 and any note text needed.
Note that the report period must fall within the project's start/end dates, with a year leeway on both sides.
To delete a Progress Note, click on Delete button in the row of the Progress Note to be deleted.
Watch the Reporting video tutorial in the Video Tutorial Library.